How people are using Foundation to build responsive, future-friendly sites.
The Honors Society
Drop It Into A Project
Hip-hop artist Honors English wanted a brand-spanking new website, he turned to the folks at They Integrated. Ryan Blaind, at They Integrated, was familiar with ZURB but hadn't known much about Foundation until he ran across a tweet that mentioned the responsive framework. That's when Ryan checked Foundation out, finding it looked easy enough to drop into a project.
"In the end, it came out pretty awesome."
Didn't Have to Think About It
Ryan did some customization in CSS, mostly changing the default colors. Although, he ran into a small problem getting the Orbit slider to work in Firefox. Ryan used a quick javascript fix to resolve the issue. He also made some changes to the slider to create a new version with a transparent background.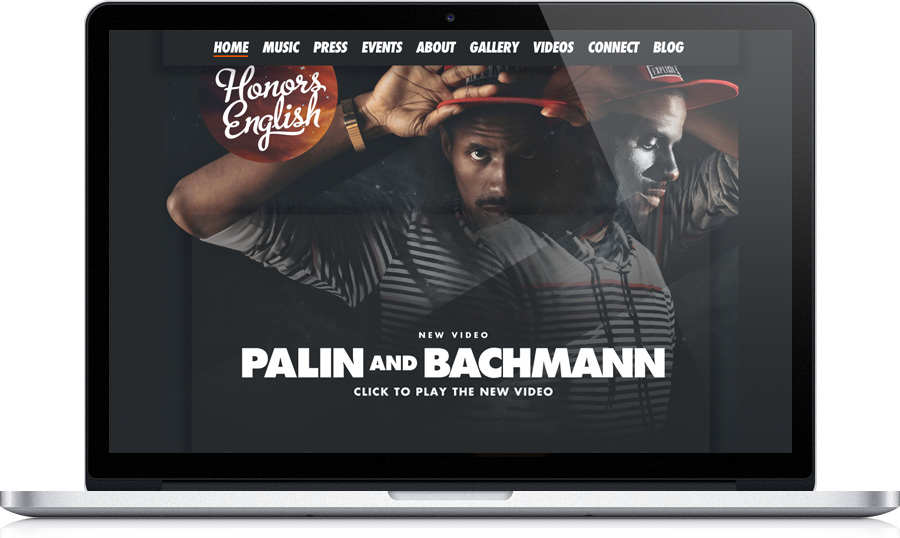 In the end, Ryan was able to use a majority of Foundation's forms and buttons. He even went back and used Reveal for a sign-up model. Everything was so easy that, as Ryan put it:
"You don't have to think about it."
Used Foundation Again For Another Project
Ryan had found Foundation so easy to use that he turned to it when it came time to design an appetizing new website for a popular burger joint in a town east of Toronto. He said everything came together quickly since he didn't have to write the markup completely from scratch.
The diversity of Ryan's clients is a clear representation of the versatility offered with Foundation. With so many features, it's easy to build sites that so perfectly mesh with the story that a business, product, service or even an artist is trying to evoke.